Arroway Holiday Give Away
Page 1 of 13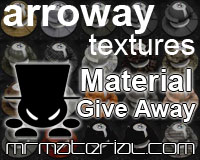 Arroway Textures has graciously donated twenty (20) full resolution commercial texture sets to be given out to MrMaterials members. We have taken these texture sets and created materials for Max, Maya and XSI and will be distributing  one new set (full sized textures and the three platform materials) about once a week.
The textures will be uploaded to the appropriate category in the "Xtra Textures" category due to the large file sizes, rather than uploading them three times, once for each platform. The material files will be uploaded into the correct platform section in the corresponding directory. I also wanted to take the time to thank Jeff Patton and David Johnson for creating the Max and Maya versions of these materials.
In addition to providing these full resolution commercial textures, 'Arroway Textures' allowed us to set up Max materials using all their sample textures named the same as the full versions so that if you have purchased their textures, the material files will automatically take advantage of the commercial versions if pathed/located correctly. Those materials are in the appropriate Max material directories.
With this said we want to point out the generosity of 'Arroway Textures' and if you use the sample versions in your professional work, please consider buying a full license.
Arroway Textures
Menzel Mediendienstleistungen
Gerald Menzel
Max-Seyfert-Street 5
04316 Leipzig
Germany
This email address is being protected from spambots. You need JavaScript enabled to view it.
This email address is being protected from spambots. You need JavaScript enabled to view it.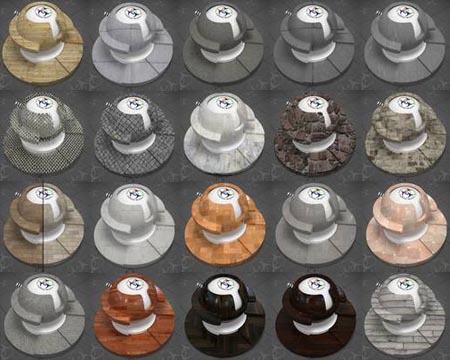 So lets start the show by linking to the first set of free give aways, we will use the Max render preview within this article. SELECT NEXT PAGE AT BOTTOM OF PAGE TO ACCESS NEXT MATERIAL SET, THIS ARTICLE WILL GET LONGER AND LONGER AS WE ADD MATERIALS.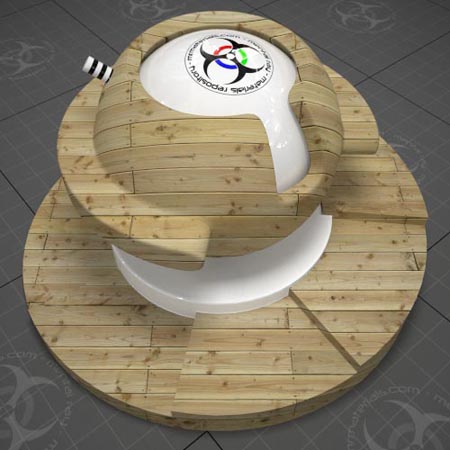 Texture Set: {quickdown:905}
Max Material: {quickdown:908}
Maya Material: {quickdown:907}
XSI Material: {quickdown:906}