In this blog tip I'll demonstrate how you can create some decent looking "fake" volume caustics for your water scenes.

If you've ever wanted different controls on the mrSun, like kelvin settings, then you'll find this tip helpful...well, in certain situations at least. Read on for more info.

I wanted to pass along some information on a program called HDR Light Studio. They have just released a new version of the program (1.5). If you do product/vehicle visualization or any kind of studio/HDR work then you'll find this program useful.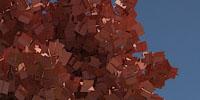 Do you frequently use cutout maps for things like leaves on your foliage objects? Have you noticed that the Final Gather calculation can be quite slow when you have a lot of objects that use cutout maps? If so, then you may find this tip useful.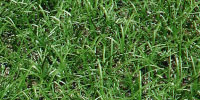 I've seen some stunning examples of rendered grass created with Vray using grass meshes as proxy objects and then scattering those grass proxy objects around. I tried a similar setup with mental ray and thought I'd share my findings.